Temperature management with COVID-19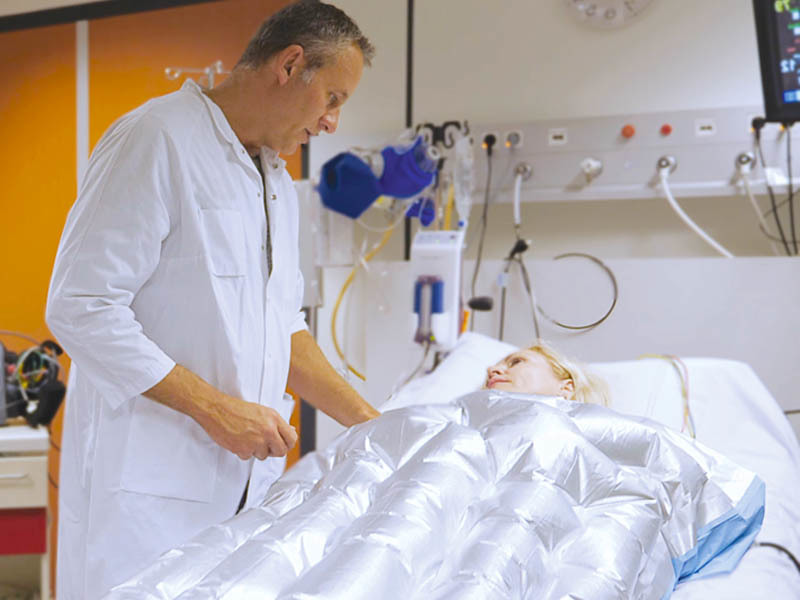 Dear healthcare professional,
In this current health crisis, medical teams are on the front lines and are doing extraordinary work, many thanks for them!
We would like to give you some tips about the use of our 37° Company products during the COVID-19 period:


Cooling with the Mistral Air® appliances
You can also use the Mistral Air devices to cool patients by choosing the 32°C or ambient temperature setting. This could reduce the fever of COVID-19 patients (only patients under sedation). Blowing cool air with 50-59cfm or 90Nm3 through a blanket can lower skin temperature by 1-2°C.
The Mistral HEPA filter, classification H13, filters out 0.3µm viruses and bacteria. Tests have proven that the filter can also filter smaller viruses and bacteria.

Disposable blankets
Also the use of disposable blankets vs. reusable or cotton blankets should be strongly considered during this period. By choosing disposable blankets, the risk of further spread of viruses and bacteria is reduced.
The outer layer of our Premium blankets and suits are water-repellent.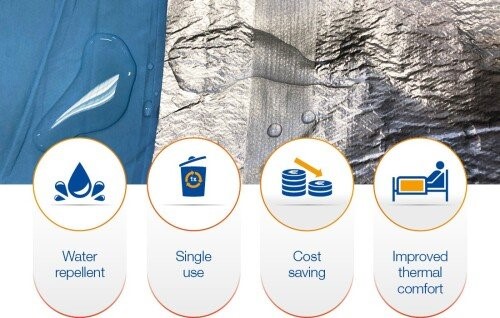 Fluido Compact blood warmer
One of the current therapies is the administration of immunoglobulins (from cured COVID-19 patients) via fresh frozen plasma. Immunoglobulins can also be administered concentrated at a flow rate of up to 300ml/hour depending on the patient's weight. The Fluido Compact is the right choice in both therapies.
Click here to discover these and many more products in our Temperature Management catalog: French – Dutch version.
Count on us!